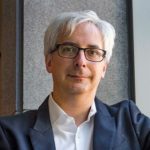 "I was teaching a class recently when somebody raised his hand to ask a question. After I answered it, then he asked a follow-up, which I responded to as well. Both times, he apologized for asking those questions, despite my assurances that questions are important."
"How often do bosses and managers issue these reminders? "There are no stupid questions!" "Please ask as many questions as you need!" "I'm always on hand to answer questions." Yet when people take advantage of these invitations, they often do so apologetically: "I'm sorry, just wanted to ask . . ." "Sorry, but I'm wondering whether . . ."
"So let's get one thing straight: You should never apologize for asking questions. It doesn't just reflect badly on you, it can weigh down everyone else on your team. Here's why."